---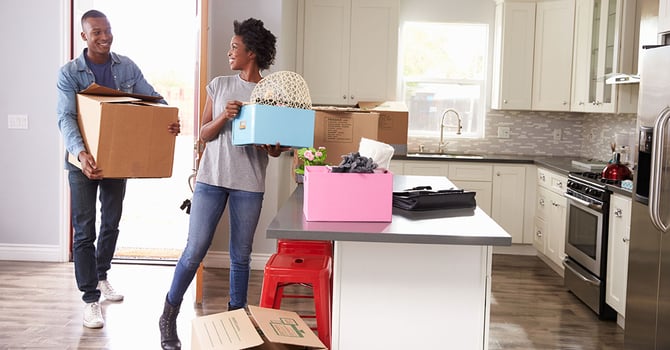 The number one thing holding most people back from owning a home is jumping the hurdle of a 20% down payment. For most people, saving such a big chunk of money seems insurmountable. However, with determination, commitment and a little creativity, you can set yourself up to purchase a home within a fairly short period of time.
Budget
If you haven't created a budget yet, now is the time! Once you figure out where every dollar is going during each pay cycle, you'll easily be able to spot and stop leaks in your accounts. Our handy budgeting aid will help you to build a budget, while our budget analysis calculator will break the numbers down for you quickly.
Get a high interest savings account
If you're planning on buying within a year, it's wise to keep your money accessible; however, you also want it to grow as much as possible while you're socking it away. Do your research to find the highest rates possible on a savings account. Once you figure out how much money you'll need to save for a down payment, and how much money you can put into savings each month, you can set up automatic transfers each pay period so that you don't even see the money move.
Get a side hustle
If you're already saving as much as you possibly can but it doesn't seem like your savings are growing fast enough, it's time to start earning more. Luckily, making some extra money is easier today thanks to the sharing economy. Consider renting out a room on Airbnb, driving for Lyft, or running errands for TaskRabbit. Depending on your skill set, you may be able to acquire some freelance work or take on odd jobs. Adding to your income will turbo boost your savings.
Sell your stuff
Want to save more but don't have the time for a side hustle? Look around for things you can sell. From furniture to outgrown baby gear to clothing, it's likely that you have something that others could use. Apps and local Facebook groups make it easy to get your stuff in front of a wide audience. As a bonus, you'll have less to move when the time comes.
Invest
If you have a longer timeline, as little as two years, investing in a CD will help you to grow your savings even faster than a high interest savings account. One method is to ladder your CDs. Laddering is a method of spacing out short- medium- and long-term investments, and reinvesting the money once the short-term investments come due. This method means that you have some money becoming liquid during regular intervals, should you need it.
Consider all your options
USALLIANCE is now offering HomeReady Mortgage, available to first-time homebuyers, repeat homebuyers and limited cash-out refinances for owner-occupied properties with a down payment as low as 3% of the purchase price. HomeReady is an affordable loan designed to meet the diverse financial and familial needs of creditworthy buyers providing they meet the income limits of the home's location. HomeReady offers income flexibilities, competitive pricing, lower than standard Private Mortgage Insurance (PMI) requirements and online education to help prepare buyers for home ownership.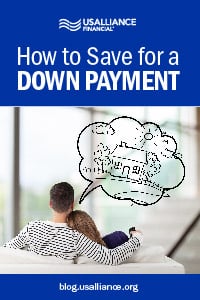 ---
It might take some time for you to get your ducks in a row, but your dream home is worth the wait. Once you're in a good place financially, we can help walk you through the entire homebuying process.
First Time Home Buyer - USALLIANCE Financial
Home Lending Center - USALLIANCE Financial