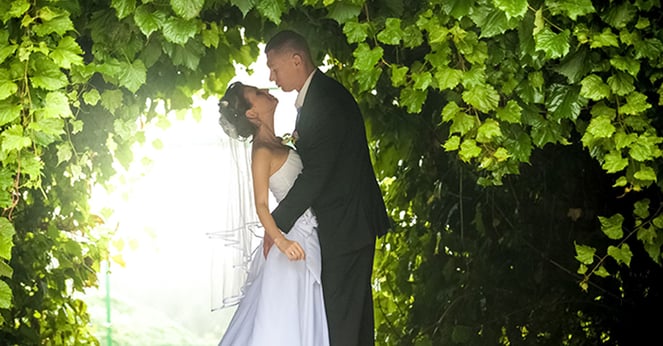 "For richer or for poorer."
Of course you'll mean it when you say these words on your wedding day. But let's be honest, life would be a lot easier if we were all in the "for richer" column. With careful planning and an open dialogue between you and your partner, you can make sure you don't head into that "for poorer" territory. So, before you say, "I do", take a read of these dos (and don'ts) for combining your financial lives once you tie the knot.
Do have open and honest (and frequent) discussions about money.
Money is a sensitive subject. But it's also the leading cause of friction in a marriage. Avoid putting a stress on your relationship by being upfront with each other. Come clean about your income and, more importantly, how much debt you're carrying. Both will have an impact on your joint financial goals. Talk about how money was treated in your respective families. Understanding your partner's financial upbringing will provide insight into their financial habits.
Do create a budget.
Now that two wallets have become one, you'll need a budget to manage your day-to-day expenses and help you save towards your joint financial goals. Remember to track your budget and adjust it regularly as your incomes and expenses change over time.
Don't forget about retirement.
You're just starting your lives together. Retirement seems like it's light years away. But it will be here before you know it and the time to start preparing is now. Make "retirement savings" a regular line item on your budget. Both of you should also take advantage of any employer match offered by your respective 401(k) plans.
Do plan for the unimaginable.
Sometimes life throws you a curveball. A job loss. An unexpected illness. Be prepared for an emergency with a "rainy day" fund. Financial planners recommend that you have sufficient savings to cover 3 to 6 months of daily expenses. Another area not to overlook is life insurance. You and/or your spouse may have coverage through your respective employers. (Many companies offer life insurance as part of their benefit package). Remember to update beneficiary information after you're married. If coverage is not available through work, explore options on your own.
Don't rule out a pre-nup.
Not every marriage is happily ever after. The most frequently quoted statistic is that almost 50% of all marriages will end in divorce. If either or both of you are entering the marriage with personal or business assets, a pre-nuptial agreement may be a good idea. [A pre-nuptial agreement is a signed and notarized contract that establishes the property and financial rights of each spouse in the event of a divorce.] This may seem like a romance killer right now, but it could be a life saver if your marriage ends in a nasty legal battle. If you do go this route, consult an attorney as laws governing pre-nups differ from state to state.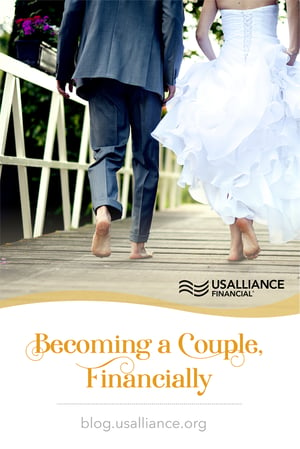 ---
Whether you're looking for overall financial guidance, assistance with a specific financial goal, or just a second opinion of your current plan, we're here to help. We've partnered with a financial planning service, CUSO Financial Services, to offer our members the tools and services needed to make smart investment decisions.
*Non-deposit and investment services are offered through CUSO Financial Services, L.P. ("CFS"), a registered broker-dealer (Member FINRA/SIPC) and SEC Registered Advisor. Products offered through CFS are not NCUA/NCUSIF or otherwise federally insured, are not guarantees or obligations of the Credit Union, and may involve investment risk including possible loss of principal. Investment Representatives are registered through CFS. The Credit Union has contracted with CFS to make non-deposit investment products and services available to Credit Union members.

Financial Advisors are registered to conduct securities business and licensed to conduct insurance business in limited states. Response to, or contact with, residents of other states will be made only upon compliance with applicable licensing and registration requirements. The information in this website is for U.S. residents only and does not constitute an offer to sell, or a solicitation of an offer to purchase brokerage services to persons outside of the United States.