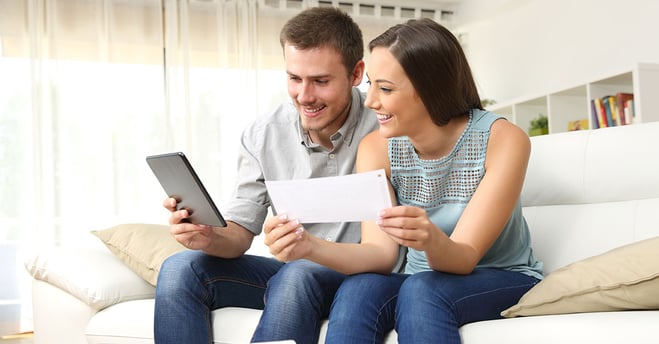 Remember when mom and dad helped you open your first bank account? You parted with that $5 opening deposit, ready to see it multiply with the promise of interest. Come to find out, interest is... well, less than interesting and it sure is an awfully slow way to earn money. Sure, with your MyLife Savings Account you get a sweet 3.05% rate on that first $500. But after you reach that threshold, the payout takes a bit longer than you might like.

If you're still using a basic savings account, it may be time for you to upgrade. Here are two options that might just bring back that sense of 'first-savings-account' wonder.

Money Market Account
A Money Market Account is the 'adult' way to save. Just what is a Money Market Account? It's basically that first savings account, but for grown-ups. The deposit is a bit higher – around $500 – but the payoff is equally as grown-up; you'll get monthly dividends starting at .05%. And, with every savings tier you reach, that payout bumps up to a higher rate!

Certificate Account
Now that you're living large with your grown-up Money Market Account, you might want to look towards making a longer-term investment. Cash in on that 'delayed gratification' mom and dad were always bugging you about by opening a Certificate Account! Certificate Accounts are a type of savings account that offer even higher interest rates, with a slight catch - you must leave your deposit untouched for a certain amount of time in order to reap those higher interest rewards. Hey, good things come to those who wait, right? Luckily, at USALLIANCE, we have Certificate Accounts that range from 3 months to 5 years – with a minimum deposit of only $500. (Most financial institutions require at least $1,000.)
Insider tip: with a Step-Up Rate Certificate, you can open a 12 or 24-month account and if our dividend rates rise during your term, you may request a one-time rate increase & we'll adjust the rate to match!