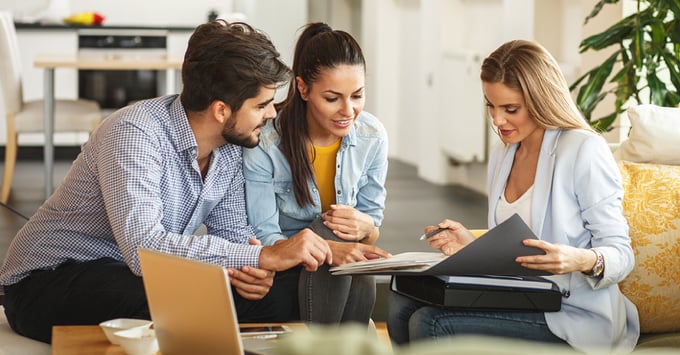 Second chance loans, or credit-builder loans, are a great choice for borrowers who need quick access to cash, but have low credit scores or little to no credit history. Through these types of loans, subprime lenders give consumers the opportunity to get their finances back on track.
Second chance loans are ideal for those who may not qualify for traditional financing. This type of loan generally has a higher interest rate than a conventional loan because its borrowers are often considered high risk. However, making payments on time will improve one's credit score. This may allow them to qualify for a new loan with a lower interest rate, which can then be used to pay off the second chance loan.
Some second chance loans have terms that are just 7-14 days, requiring the total amount to be paid in full at the end of this period. These loans can be a few hundred dollars and are often provided by financial organizations that specialize in short loans with high interest rates or payday lenders. Although second chance loans can give consumers with poor credit histories convenient access to cash, they should be paid off as soon as possible.
Advantages of Second Chance Loans
No Cosigner Required
Consumers with low credit scores are often required to have a cosigner when applying for a loan. This person must have good credit to guarantee payment if the original borrower defaults. Finding a reliable friend or family member willing to vouch for you financially can be difficult. However, second chance loans don't require cosigners, and borrowers can qualify for them on their own.
Collateral Isn't Necessary
Borrowers with less-than-perfect credit scores or payment histories are often asked to provide collateral (such as their homes) when seeking a loan. It can be risky to place such a valuable asset on the line. For borrowers who may not own any assets, the situation can be even more problematic. Fortunately, collateral isn't necessary when seeking a second chance loan.
Good Credit Not Required
Subprime lending institutions provide financial support for those whose credit histories may be considered high-risk by traditional banks. A second chance loan is a great way for anyone with no established credit history or poor credit to obtain fast funding.
Disadvantages of Second Chance Loans
High Interest Rates
Short-term second chance loans from payday lenders often have extremely high interest rates. The average two-week loan may carry a fee of $15 per every $100, which is the equivalent of an annual percentage rate of nearly 400%, according to Consumer Finance.
Types of Second Chance Loans
Installment Loans
Obtaining an unsecured installment loan can help borrowers establish reliable payment histories, which accounts for more than one-third of a consumer's credit score.
This type of loan requires a series of monthly payments to pay it off, which can last from just a few months to several years. These loans are available in various amounts, making them ideal for large purchases. Borrowers are advised to consider the total cost of signing up for an installment loan, which includes monthly payments, the interest rate, and the length. An installment loan with a low interest rate may not be the most cost-effective choice for consumers, especially if its monthly payments aren't within their budgets.
Short-Term Loan
Short-term second chance loans are practical for borrowers seeking smaller amounts of cash. Short-term loans can be just a few hundred dollars and are paid in full as one lump sum at the end of its terms. This total will include the principal loan amount and any additional charges. This type of loan often doesn't come with an interest fee, but a flat-rate fee based on the amount requested.
Short-term loans can range from a few hundred dollars to a few thousand dollars. Most have terms between one week and six months, but a borrower will have to pay additional charges if they're unable to pay the loan in full at the end of its term.
Conclusion
Second chance loans can be helpful for consumers with little to no credit histories or low credit scores. These loans can be a convenient way to build credit and get your financial journey back on track. USAlliance can help — we offer credit builder loans with competitive rates to boost your credit profile, with terms ranging from 12-24 months in amounts from $500-$2,000.