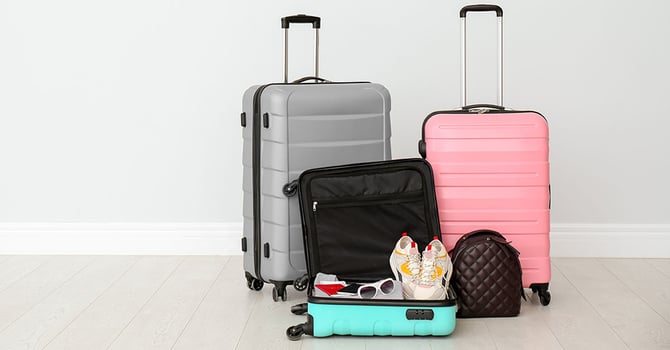 The lure of planning an affordable 'dream vacation' can be tempting but watch out if something seems too good to be true. Here are a few common summer vacation scams that you should be wary of before booking your trip.
Scenario 1: The "Lucky Winner"
You've gotten a notification that you're the "lucky winner" of a free vacation, hooray! Who wouldn't love a free trip? Well, in this common scam, the "lucky winner" isn't so lucky. Once you start planning your trip, you suddenly get hit with various "prize fees," "taxes" or "deposits" as the departure date approaches. Apparently your "free" vacation isn't free at all!
At this point, many people in this scenario get suspicious and pull out, but not after already spending some big bucks. Some unlucky folks end up going ahead with their plans only to realize they've been conned upon arrival - the vacation destination either does not exist, or it's so substandard you need a vacation from your vacation when it's all over.
Avoid scams like these by making sure you read through ALL the fine print of any "free offer'.
Scenario 2: The dream-priced rental
You've been searching for that perfect vacation rental online and there it is! The rental you've been looking for — and at a dream price!
You contact the renter who offers you an even better discount if you pay through a third-party processing site instead of the reputable rental site you've been using. You think, why not, I'll save even more money! So you say sure, and set up your payment through this third-party site. You're then asked to pay a deposit or even the full price of the rental before you arrive – this seems normal, many places even ask you to pay up front, but don't forget this tiny detail – if you do not use the company site for the whole process, you will not have the same protection if you're not using the site, and in many cases the rental company cannot help you recover your funds if your vacation goes awry.
Even after the few red flags that popped up during the payment process, the real trouble in this scenario starts when you arrive at your destination. Many people will show up and find that the address they've been given simply doesn't exist or is nothing like the pictures portrayed.
Scams like these can happen even on reputable sites like Airbnb. Avoid them by making sure you read the host's profile and listing or experience description thoroughly—pay special attention to the amenities, house rules or trip requirements, and the cancellation policy. Keep yourself, your payment, and your personal information protected by staying on the company platform throughout the entire process—from communication to booking and payment. You should never be asked to wire money, provide credit card information or otherwise pay a host directly.
Protect yourself and your vacation by keeping an eye out for these red flags:
Extra fees. Whether it's a vacation rental, a tourist experience or a sweepstakes prize, read the fine print before signing up for anything to find out what fees are associated with the experience. If you start getting charges extra or unexpected fees, that's a problem.
Specific payment methods. If you're asked to pay via wire transfer only, you're looking at a scam. Only use secure and reputable sites, and never provide your credit card information directly to one single person.
Sparse details. When booking any vacation, do your research. If your contact refuses to provide anything more than the most basic of details and you can't find much info online, you're likely looking at a bogus vacation.
"Too Good to Be True" Prices. If a vacation rental or package is priced ridiculously low, there's a good chance you're dealing with a scammer.