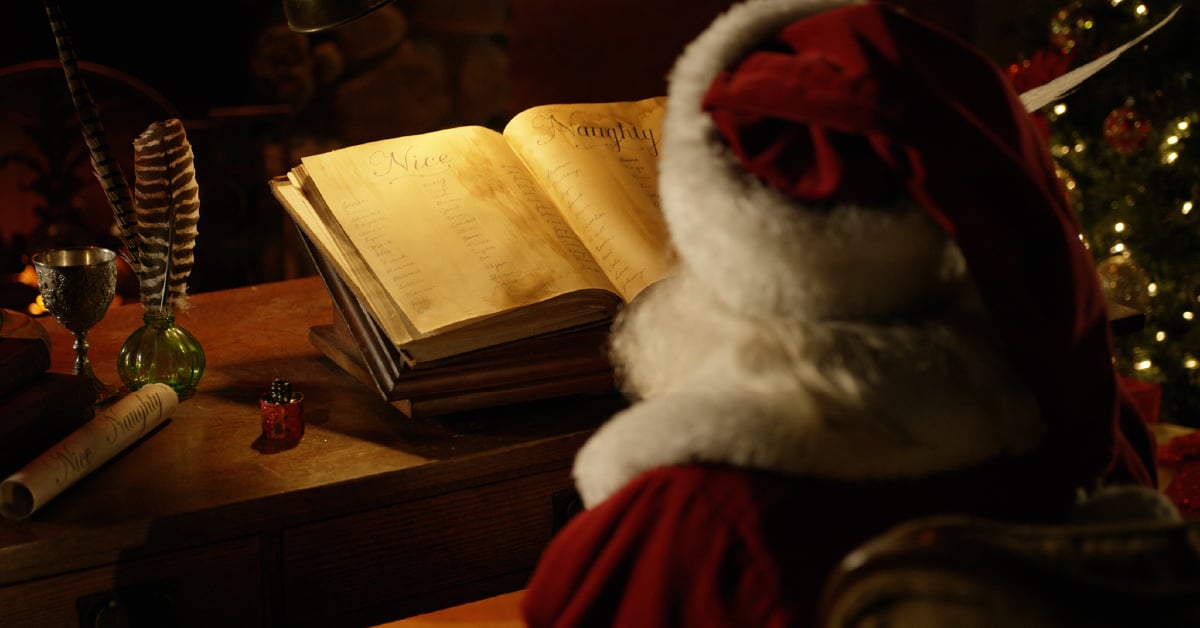 This Holiday Season, we're exploring Naughty & Nice ways to use your credit cards. Stay on the right list to avoid a credit score avalanche.
1. NAUGHTY: PAYING WITH HIGH INTEREST CREDIT CARDS
It can be tempting to pull out your credit card when paying for all of those holiday gifts, but keep in mind you may get stuck paying sky-high interest rates into the new year.
Luckily, the USALLIANCE Visa Classic Card has everyday low rates that are 40% lower than the national average1Plus, no annual fees or penalty APR's. If you are going to shop, shop smart!
2. NICE: REDEEM THOSE REWARDS
Who doesn't love rewards? It's time to cash in all of those points you've racked up on your credit cards! Trade them in for discounted goods, gift cards, or products - which make for great gifts!
Are you missing out on those rewards points? With the USALLIANCE Visa Signature Card, you earn points for every dollar on all qualifying purchases. Plus enjoy travel perks AND purchase discounts. Make the most of your holiday shopping by redeeming rewards and earning points for next year!
3. NAUGHTY: SPENDING MORE THAN NECESSARY
There's no need to spend the big bucks! Instead of showing someone you care by buying them an expensive gift you can't afford, buy a smaller, less expensive gift or create your own gift with a thoughtful message that will be more meaningful.
With the USALLIANCE mobile banking app, you can manage your money in the palm of your hand! Stay on top of your transactions, manage account balances, and easily transfer between accounts to make sure you stick to your holiday shopping budget!
4. NICE: SPENDING SAFELY
When you are shopping in person be sure to utilize touchless banking! USALLIANCE Financial provides members with the safest, up-to-date technology to ensure a better member experience wherever they go.
Did you know that all of our debit and credit cards are compatible with mobile wallets? By utilizing Apple Pay or Samsung Pay, you can use your mobile device to pay for purchases at your favorite retailers! Go touchless today with USALLIANCE and continue to protect yourself and others this holiday season.
To avoid receiving coal this year and keep your credit score from fa-la-la-falling, follow along these naughty and nice credit card tips and be sure to check out our blog for more holiday spending advice!
1 National Average as of May 1, 2019. Source: CreditCards.com.
2 Apple Pay works with iPhone 6s, iPhone 6, iPhone 6 Plus and Apple Watch. For a list of other compatible Apple Pay devices, click here. Apple, the Apple logo, iPhone and iPad are trademarks of Apple Inc., registered in the U.S. and other countries. Apple Pay and Touch ID are registered trademarks of Apple Inc. Samsung Pay is only compatible with select devices. Please click here for a list of compatible devices. Samsung Pay is a registered trademark of Samsung Electronics Co., Ltd. Google Pay is a trademark of Google Inc. Please click here for a list of compatible devices.