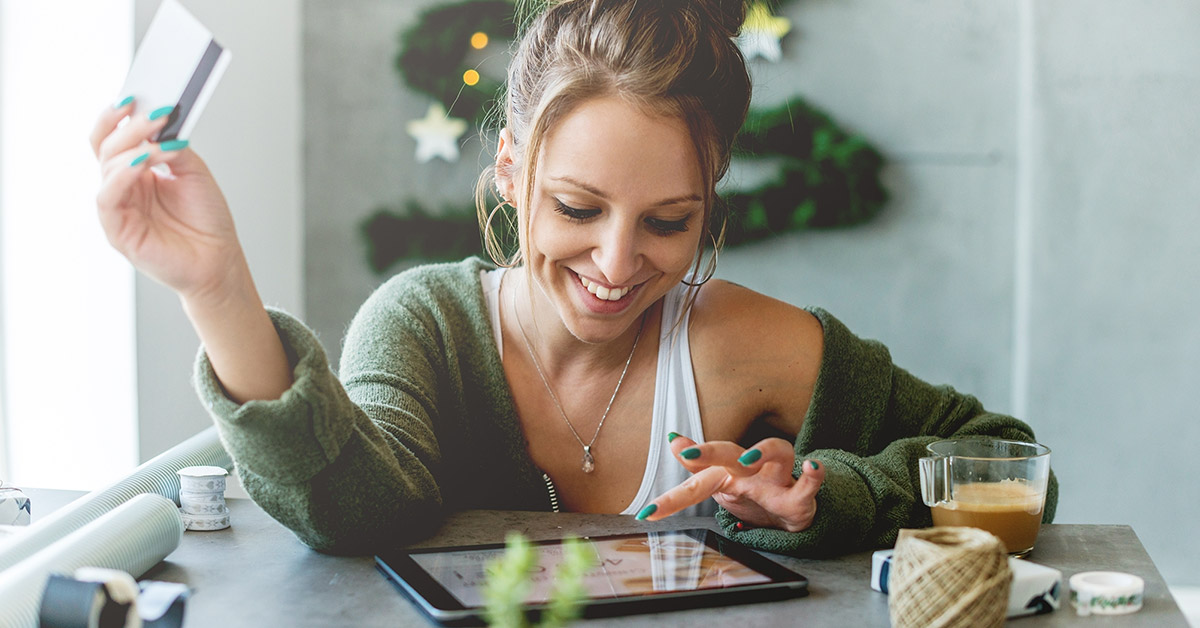 Does the thought of viewing your checking account over the holidays make you uneasy? Have you been dipping into savings to fund your holiday shopping? You're not alone, and we're here to help!
The holiday season can be extremely stressful on your finances. The good news is, you can keep your budget and your sanity both intact this holiday season with USALLIANCE Financial! Here are four tips to keep your funds from snowballing this winter.
1. Low-Interest Credit Cards
It's never a good idea to rack up debt. However, if you can get your hands on a credit card that offers a low rate, paying for purchases can be manageable. Just make sure you use good credit card habits, such as paying off your card regularly, to avoid slipping into debt. The USALLIANCE Visa Classic Card has one of the lowest everyday rates out there!
2. Personal Loans
Have a specific high-ticket item in mind for this year? A Personal Loan from USALLIANCE may be right for you. Our representatives are always happy to assist you, and you can get the money you need to fund your holiday shopping shortly after starting your application. However, if you're already carrying a load of debt and unpaid loans, don't take out another one just to get you through the holidays. Consider lower-cost gift ideas and focus on paying off debt – maybe even look into a Debt Consolidation Loan to help you dig yourself out.
3. Skip-a-Payment
We know the holidays can be super expensive, and sometimes having to plan for your regular loan payments can dampen your holiday spirit. Think about taking advantage of our skip-a-payment option. Available for select loans, eligible members are allowed to skip a payment without hurting their credit or defaulting on their loan. Speak to a Member Services Representative today to find out if you have an eligible loan!
4. Club Account
Don't wait until it's too late to start thinking about holiday shopping! Pay a little bit toward this expensive season all year long by opening a Club Account for next year. This way, when next year's holiday season rolls around, you'll actually look forward to buying all those gifts instead of dreading it. Put the cheer back into the holidays by opening a Club Account today!
If you're still struggling to get through the holiday season, we can help! Speak with a Member Services Representative today. We'll show you how to stay in the black when your holiday expenses have you seeing red.