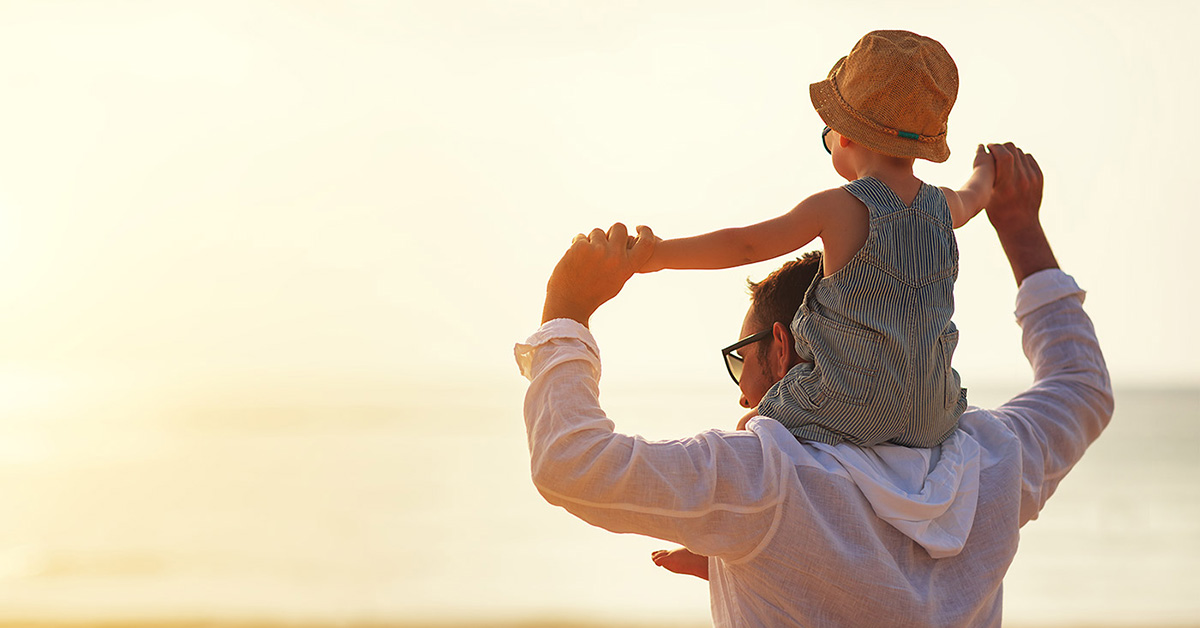 As students ready to return to the classroom this fall, many parents feel like they are preparing for the unknown. The last two years of job loss, expanded responsibilities at home, and fewer available resources as a result of the pandemic have got us all nervous about what's to come.
But there is some good news that parents can count on for the rest of the year: more money in their bank accounts. The American Rescue Plan Act of 2021 now includes an expanded Child Tax Credit (CTC) that began in July and continues through to the end of the year. The CTC could add as much as $300 in benefit income per child each month—and that's only a portion of what you'll receive for 2021.
Read on to learn more about the Child Tax Credit changes in 2021.
What is the Child Tax Credit, and How is it Different?
The Child Tax Credit was initially introduced in the US in 1998 and was expanded by this year to help working families in light of the pandemic's impact. The expanded credit provides as much as $3,600 for children younger than six years old and $3,000 for children ages 6 to 17. The CTC also extends eligibility an extra year, so 17-year-olds now qualify where they used to age out of benefits.
In addition to increasing funding for each parent, the CTC changed when moms and dads would receive the money. Before this year, parents' would receive tax relief only after they file taxes, even if they need the money right away.
Families across the United States started receiving payments in July, which they will continue to receive each month until the end of the year. In addition, parents' will also see half of their benefits after filing taxes in a more significant lump sum.
Check out the following links from the federal government if you have more questions about the Child Tax Credit and how it affects your family:
Let's take a closer look at how you can put this unexpected added income to the best possible use for you and your family.
Get Your Family Up to Speed
COVID-19 put new financial pressures on all of us, even those of us that were lucky enough to continue working through the worst of it. From overpriced face masks and hand sanitizer to getting groceries delivered, the coronavirus was expensive and many of us had to make difficult financial decisions at the worst times.
Take a step back and think about where you may have had to cut and how you can get yourself and your family back where they should be with grocery budgets, dentist visits, and things like making sure you can get an oil change or a flat tire fixed. Getting your family up to speed may also mean signing up for sports teams again or finally paying for that band instrument.
For many families, using the CTC benefits is about returning life to normal as much as possible and taking care of the necessities.
Start Saving for Tomorrow
There are several ways you can use those tax credits to start building, or adding to, your nest egg. Take a percentage of your tax credit income and open a savings account that exists separate from your day-in, day-out spending to help you resist the temptation of using the money that you have set aside to save.
One option is a high-dividend savings account with a variable rate of interest, this type of account was designed to give you the best possible return on your savings. USALLIANCE's High Dividend Savings Account pays you a better interest rate than many of the leading banks, including Bank of America. With USALLIANCE, you get excellent customer service, no maintenance fees, daily compounding interest, and the best part is that you can open an account with just $500.
Learn more about High Dividend Savings from USALLIANCE Financial.
Build Back Your Credit
One of the first things parents should do with their CTC benefits is to tackle pesky overdue balances with the utility and credit card companies or other loans that may incur extra expenses.
The last thing any of us needs is to see those precious tax credit dollars disappear into fees and late charges, especially with back-to-school expenses about to start.
If your credit score took a hit over the pandemic, you might also use your CTC benefits take out a Credit Builder Loan from USALLIANCE Financial. For instance, if you received a $500 CTC benefit in July and August, you could open up a $500 credit-builder loan, use it to pay for things your family needs, but still know that you will have the $500 to pay off the loan come September.
Learn more about Credit Builder Loans from USALLIANCE Financial
Teach Financial Responsibility
It's a Child Tax Credit, after all. If you have the means to use this unexpected added cash to help teach your children financial responsibility, then why not? Credit Unions and banks have several account options specifically designed for children or teens to help them learn how to make smart personal finance decisions.
If your kid isn't quite a teenager, USALLIANCE Financial offers the MyLife Savings Account for Kids as a great introduction to owning a bank account. Children can access their accounts online and get a $10 birthday bonus from USALLIANCE each year. In addition, kids get an incredible 2% interest rate on their first $500, just to get them excited about saving.
Learn more about MyLife Savings for Kids from USALLIANCE Financial
If your tweens have gone full-on teen, USALLIANCE Financial offers a checking account that allows them to access their money on the go from their smartphones. Teens also get an ATM card and can also deposit checks electronically, all with no maintenance fees.
Learn more about MyLife Checking for Teens from USALLIANCE Financial
Make a Budget and Stick to It
Whatever you decide to do with your American Rescue Plan Act funds, make sure you take a big step back before you start buying flat-screen TVs. Figure out how much you will be making each month, what recurring bills you can tackle, and make sure you put a little away for savings if you can, too.
Making a plan is the best way to get the most out of your CTC benefit funds. Whether you want to save up for a family vacation or you need to allocate every penny to cover your bills, a well-planned budget can give you peace of mind and can help account for any of those unknowns on your horizon.
Oh, and make sure you have a little fun with your family, too. After the last two years, everyone could use it!