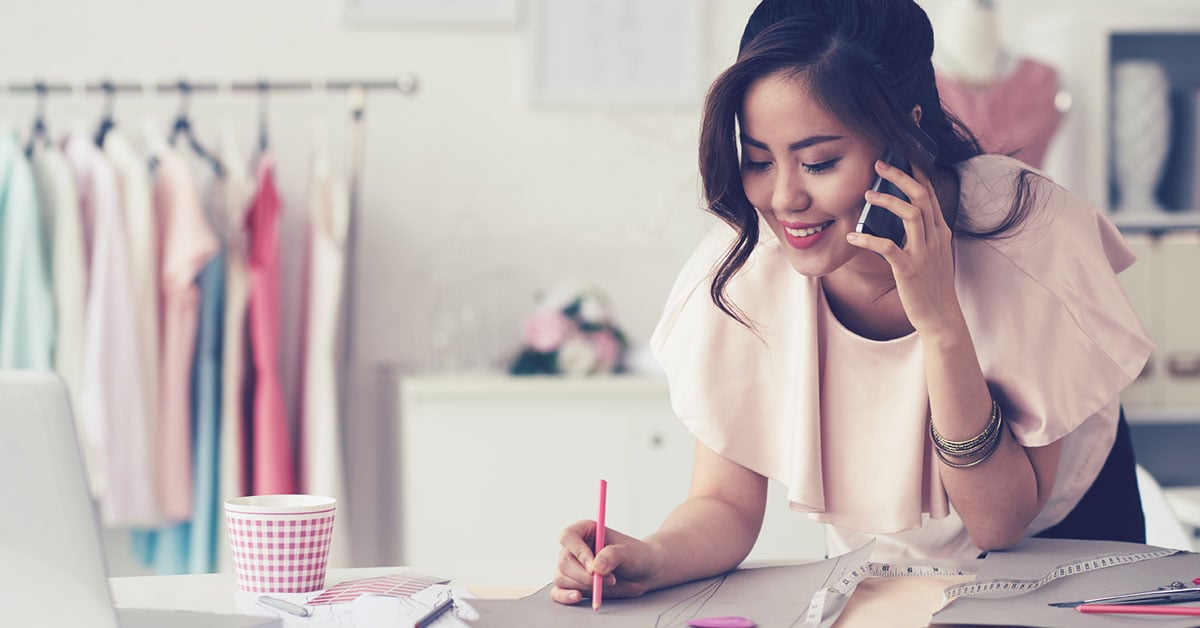 At the peak of the holiday shopping season, right between Black Friday and Cyber Monday is Small Business Saturday. This day is designated to encourage people to support small businesses by shopping with them. According to the Small Business Association (SBA), the 28 million small businesses in America account for 54% of all sales in the country. Small businesses create jobs, build a demand for locally made products, and keep communities thriving. The lasting impact of the Coronavirus pandemic is continuously causing a crisis for the small businesses of America. So, ditch the Starbucks cup and grab a coffee at your local coffee shop and support #SmallBusinessSaturday!
As a cooperative, USALLIANCE strongly believes in supporting the community and helping local businesses flourish; join us in supporting our surrounding communities by shopping local this Small Business Saturday and throughout the holiday season.
10 Reasons to shop local:
1. The Impact COVID-19 has had on Small Businesses
In a survey conducted by tech.co, 80% of small business owners reported that COVID-19 had severely hurt their business. While the Global Pandemic has affected every person differently, it is crucial we continue to support one another through this ongoing challenging time. When you shop locally, every purchase you make counts.
Shoppers don't want to see their favorite local vendors close their doors for good. Support your local small businesses this Saturday and throughout the holiday shopping season.
2. Help Create Jobs in Your Community
When you support these small businesses, you enable them to grow, creating more jobs and helping the local economy thrive.
The owners and staff who make these Small businesses viable are your friends, your family, your neighbors, and, most importantly, a part of your community. By supporting small businesses, you are helping keep their doors open and making room for expansion, leading to more jobs for the members of your community.
3. Keep Your Tax Dollars in the Community
Why pay to support public services in a town across the country when there are better options in proximity? When you shop local, your tax dollars will serve your community.
Did you know that approximately $68 of every $100 spent at a small local business will be reinvested into your community? The money you spend when you shop local will go towards better schools, libraries, social services, and parks – right in your neighborhood.
4. Support the American Dream
Keep the spirit of the American Dream alive! The American Dream is the concept that anyone has the opportunity to create the life they dream of – including becoming a business owner. When you shop local, you are supporting the goals and aspirations of local entrepreneurs taking a chance on their dream. Wouldn't you want people to support you in following your dreams?
5. Small Businesses Give Back to the Community
According to Community Business Finance, 92% of small business owners personally donate to charities and nonprofit organizations. Whether it's a pizza parlor that sponsors your local Little League team or a restaurant holding a talent show to raise money for the local homeless shelter, small businesses play a significant role in supporting community charities and causes.
6. Celebrate your Community
This Small Business Saturday, celebrate your community! Spend the afternoon browsing local shops and eating delicious local food. Ask shop owners how they are doing, catch up on the unique strategies businesses have created to encourage shoppers during the pandemic, check out which local stores have adapted to online retail and curbside pickup options.
Can't get out on Small Business Saturday? You can celebrate your community from the comfort of your couch! Write a review of your favorite small businesses online to encourage others to shop locally.
7. Find Unique Gifts
Skip the mass-produced generic presents you find at large chain retailers and choose to support small businesses while finding truly unique gifts for all of the people on your "nice list."
The COVID-19 pandemic has also put pressure on small businesses to develop unique strategies to encourage consumers to shop with them. Local pizza places have constructed "build your own pizza" kits, and nail salons have created DIY manicure kits customers can use at home. Check-in with your favorite small business to see how they are responding to the struggles that come with combating COVID-19.
8. Help Keep your Community Interesting
While fast-food and massive retailer chains have various locations throughout your town, small businesses keep your community vibrant and unique! They are the ones running quirky campaigns, fantastic contests, and creating handmade pieces you cannot find anywhere else. Shop small to make sure these local shops stay in business.
9. Explore new retailers and restaurants
What better way to find all of the hidden gems your town has to offer than to explore them on Small Business Saturday! Sample a bakery, sip on the lattes at a new coffee joint, browse through the costume jewelry at your town gift store. Small Business Saturday is about finding some great new hot spots and kicking off your holiday shopping the right way!
10. You Can Support Small Businesses from your home!
Small businesses have had to adapt to the guidelines set due to the pandemic, so many of them have turned to online shopping or delivery platforms to ensure that you can still support them through the comfort of your couch! Check to see if any local shops and businesses have websites and/or curbside pickup or delivery options available.
Etsy.com is another great place to shop local! Most shop owners on Etsy.com are small business owners working out of their homes to create one-of-a-kind masterpieces. By shopping on this platform, you can support small business owners worldwide right from your own home!
---
This Small Business Saturday, we encourage you to show support by shopping your small, local businesses today and every day. Don't forget to use your USALLIANCE Debit or Credit card while you shop small, by banking as a member of USALLIANCE, you are supporting your community and the cooperative movement. Happy holiday season, everyone!