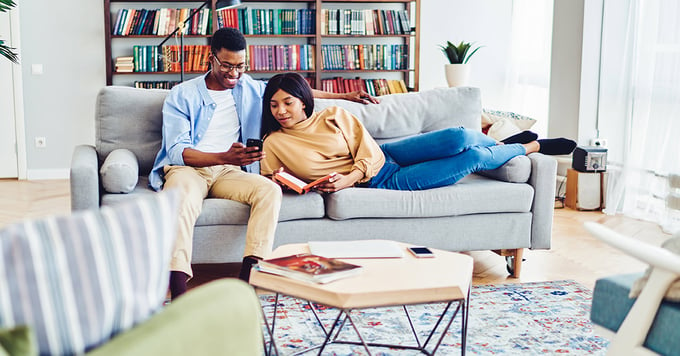 When you think of saving money, you may think of simply setting aside your money into a traditional savings account offered by your financial institution. After all, they are called savings accounts.
A typical Savings account is designed for everyday people to manage their money better by separating their funds between an active checking account that is used for regular spending and a savings account for securely holding your money for whenever it is needed next. Unlike checking, most savings accounts have limits on the number and type of transactions you can perform. Typically, you need to move your funds back into a checking account before being spending. Savings accounts are places to store money until needed, hence the word "save."
Historically, most financial institutions have limited the number of monthly transfers from a savings account into a checking account, which could have helped accumulate savings for specific goals or in case of emergencies. USALLIANCE Financial waived these transfer limits in 2020, making it even easier for members to access their savings.
While you might feel comfortable having just one spending account, you might not know that there is a better way to save money by opening a high dividend savings account that will help your funds grow.
What is a High Dividend Savings Account?
As it sounds, a High Dividend Savings Account earns higher dividends than a traditional Savings account. Meaning your money is actually earning interest at a higher rate. This prompts you to save more. The more money that you deposit into your HDSA, the more money you will earn, making your savings grow – automatically.
What's the catch? There isn't one! High Dividend Savings Accounts are a safe and secure way for you to put your money to work for you– without requiring any additional effort!
With an HDSA, you will earn money on your savings, and you will even earn money on the dividends, too. Plus, as with all of our Deposit accounts, the High Dividend Savings Account is federally insured by the NCUA up to $250,000 or more (depending on account ownership type and other factors[1]). Therefore, it's a great way to feel secure and to give your savings a boost.
Another benefit to opening a High Dividend Savings Account with USALLIANCE is that the account is designed specifically for you to increase your savings. This is the perfect account if you are working towards saving for something BIG!
Who is the Perfect Candidate for a High Dividend Savings Account?
Anyone! A High Dividend Savings Account is an excellent option for someone looking to save towards a short-term or long-term goal.
From teens to twenties, and far beyond, there are endless reasons to save. Whatever your reasons may be, when you save more, you earn more. Start growing your savings today by opening a High Dividend Savings Account with USALLIANCE Financial!
[1]
Visit
https://www.mycreditunion.gov/insurance-estimator
for more information about share insurance from NCUA.