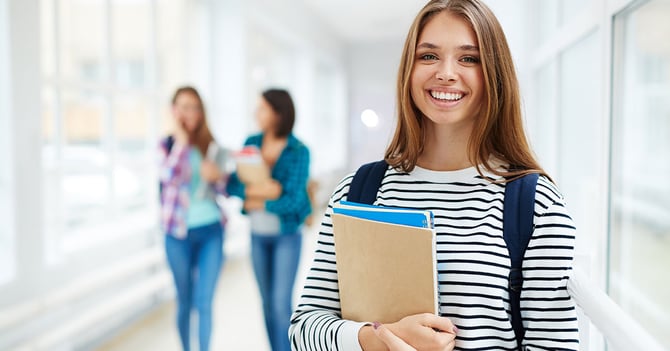 The lazy, hazy crazy days of summer will soon be upon us. But for many hardworking teens, the summer of 2019 may prove to be more crazy than lazy. Economic growth combined with a labor shortage has created a bubble of opportunity. The summer job market is looking to be the most promising in years. But before your future enterpriser can punch that time clock, there is one last bridge to cross.
T
he interview
.
While you can't tag along to provide support (really mom, they need to do this solo)
, you
can
share these important interview tips
.
Do your homework

. Instead of scrolling through the latest memes, take a moment and Google your potential employer. Look at their website and social media pages. Learn as much possible.

This is will help you ask insightful questions and

clearly

show your interest in the organization

.
Be on time

. That means arriving 10 to 15 minutes

before

your scheduled interview. It will give you time to settle the butterflies in your stomach and prepare yourself.
Dress for success

. When heading into a job interview, first impressions matter. Torn jeans and logo t-shirts are a hard no.

Even if you're applying to bus dishes at the local diner, your appearance will have an impact with the interviewer

. Put your best foot forward. Literally. That means no sneakers or flops. Aside from footwear,

khakis and a nice button down shirt, a simple (modest) dress, a or skirt/black pants & top combo will work for most positions

. And please, don't go hamper hunting for an outfit. Clothes should be clean and wrinkle-free.
Turn off your phone

. Yes, off. Not on silent. Off. Checking/using a cell phone during an interview gives off a bad vibe. You will look disengaged or bored with the conversation. Also, its rude. So, suck it up and unplug during the

entire

interview. I will repeat.

The entire interview.

You can send that snap after you nail it.
Smile

. A warm smile conveys confidence, professionalism and contributes to that all-important first impression. Add to that a firm handshake and your interview will be off to a great start.
Ask questions

. But not about salary or time off.

Use what you learned while researching to come up with a few questions about the company and position

.
Send a thank you note

.

Send an e-mail to the interviewer within

24 hours

expressing your appreciation for their time and your interest in the position

. Keep it simple and to the point.

Remember to ask the interviewer for a business card before you leave so you have all the necessary information (i.e. the correct spelling of the interviewer's name)

.

Proofread your note before hitting send.
---
Once your teen joins the working masses, there's one more important life lesson you should impart. And that's how to manage those summer earnings. Give them the edge on that front by opening a USALLIANCE MyLife Checking Account for Teens. No maintenance fees. No balance requirements. Plus, a very grown-up debit card for teens 16 or older. All with the digital management tools you know they're going to want (and love).