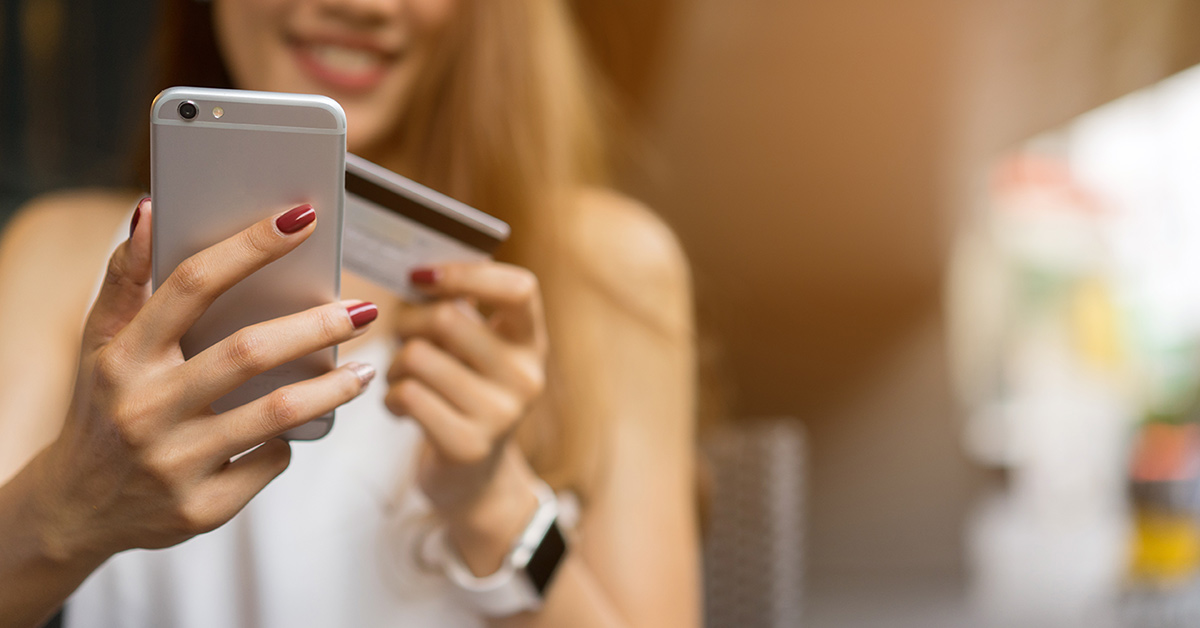 Whether you are looking to make a purchase, split a dinner bill, or get paid, several digital options are designed to make your life easier. PayPal and Venmo are two of the big-names in the peer-to-peer payment world. These online platforms are meant to make exchanging money as simple as possible, with no cash, no credit card, and not even a wallet. The only requirement? A smartphone.
With so many options out there, how will you know which is the best for you? USALLIANCE Financial is here to help you choose with a deep dive into both.
What is PayPal?
PayPal is a secure online payment platform that serves as an alternative to traditional transactions. With PayPal, you can get, spend, and send your money in a safe and straightforward way. All you need to do is connect your PayPal account to a checking account or debit card. From there, you can make purchases at millions of online and in-person stores, receive payments from sales, and send money to friends, family, or other PayPal users through a unique PayPal.me link. Once the money is in your PayPal account, you may transfer it directly to your linked bank account or keep funds in your PayPal balance, where you can then spend or send to others. The only downfall? Funds take 3 – 5 business days to transfer to your bank account, or you can pay a 1% fee for an instant transfer.
By using PayPal, you can send money or pay bills without the risk or necessity of inputting your financial information onto websites or taking the time to write a paper check. The best part? PayPal can be used on a desktop or a smartphone. So, forget the wallet! All you need is your phone!
PayPal Breakdown
It's Secure – you may be thinking, why would I trust a company with my financial data? As a company that has been around for 20+ years with over 340 million users worldwide, PayPal has a reputation for prioritizing security and trust. Not to mention all transactions are sent encrypted, so any and all recipients will not receive any personal or financial information about the sender.
PayPal Purchase Protection – Buy the wrong size shirt and pay with PayPal? PayPal purchase protection will refund your payment in full and pay the return shipping label's cost should you need to send something back.
Buy Now, Pay Later – When you make a purchase using PayPal, you have the option to pay instantly or make four interest-free installments.
Sending Limit - $60,000 per day.
What is Venmo?
Venmo is another virtual payment platform similar to PayPal but with a social media aspect. Owned by PayPal, this subsidiary allows for your money transactions to be made quickly, safely, and publicly. Similar to PayPal, you connect a bank account to your Venmo account. From there, you can effortlessly search users by username, phone number, personal QR code, or add users to your friends list by syncing your phone contact list. Once you pay or request money from another user, you can transfer the funds transfer directly to your bank account or keep it in your Venmo bank to be used for your next transaction. The downfall? Funds take 1-3 business days to process into your bank account or a 1% fee for instant transfers.
Where Venmo differs from PayPal and other money transfer apps is with the social feeds. There is a public feed, a Friends-only feed, and a personal feed/profile. When sending money, you have three options: make the payment public, make the payment visible to "friends only," or make the payment private.
With a public payment, only the description and receiver's name (not the amount) will be shown on the public feed, where anyone with a Venmo account can see this transaction. With a "friends only" transaction, your Venmo contacts, or "friends" and the friends of the receiver will to be able to see the details of your transaction. A private payment is just that, private. Only you and the receiver of your funds will be able to see the details of your transaction.
The most popular perk? Definitely the feed descriptions. Many users describe their payments with inside jokes, animated stickers, or emojis, making the application more fun to use.
Venmo Breakdown:
No Hidden Fees – It costs $0 to send or receive money using what's in your Venmo account or your bank account.
Are you splitting the bill? – skip the calculator! You can split payments with several people at once. Venmo will divide the total among the number of users you add.
Easy – This app is by far one of the simplest ways to send or receive money instantly with no gimmicks. And not only with people! Connect your Venmo account to your Uber, Hulu, or even your Target account, and never worry about dealing with inputting card numbers again.
It's growing – Venmo has over 60 million users in the US and is continuously expanding to new territories through features and online partnerships.
Sending Limit - $5,000 per week
So, what are you waiting for? Ditch the wallet and go digital - Try out any of these virtual Peer-to-peer payment applications by connecting your USALLIANCE checking account today!