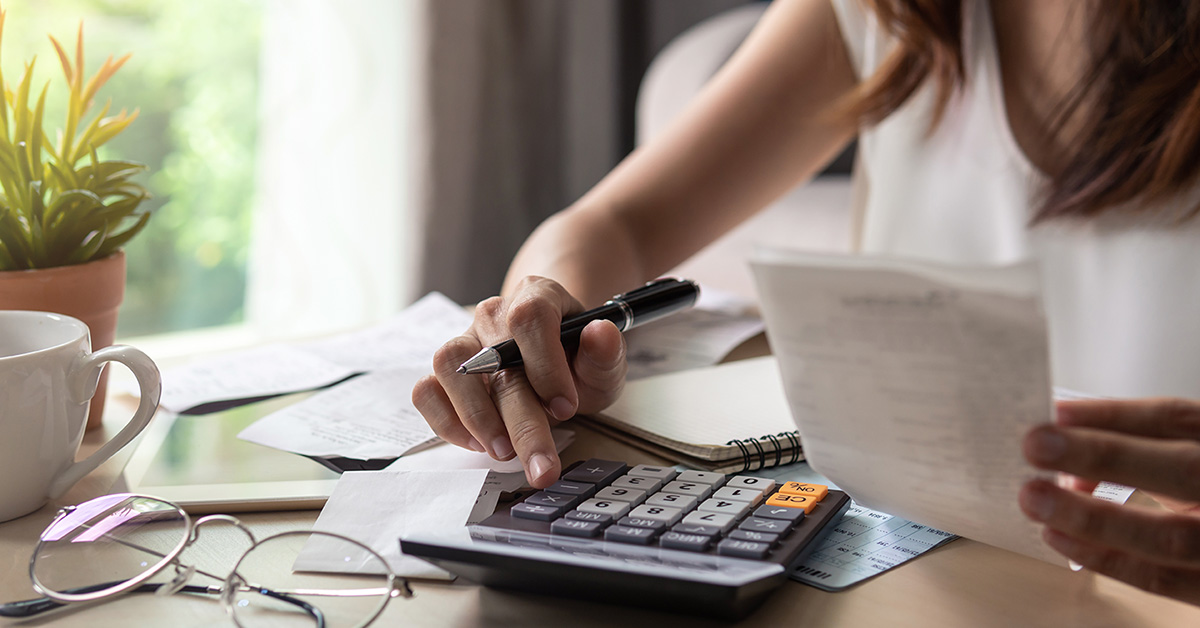 If you are one of the millions of Americans currently laid off or on furlough due to COVID-19, you may be panicking about incoming bills and wondering where you'll find the money to pay for them all. Here's how you can make a responsible, informed decision about your finances going forward.
Triage your bills
Times of emergency call for unconventional prioritizing. Put your most basic needs, including food and shelter, before any other bills. It's best to make sure you can feed your family before using your limited resources for loan payments or credit card bills. Similarly, your family needs a place to live; mortgage or rent payments should be next on your list.
First Priority: Housing costs
It's one thing to resolve to put your housing needs first and another to actually put that into practice when you're working with a smaller or no paycheck this month.
In early March, the Federal Housing Finance Agency offered payment forbearance to homeowners affected by COVID-19, allowing them to suspend mortgage payments for up to 12 months. These loans, provided by Freddie Mac and Fannie Mae, account for approximately 66 percent of all home loans in America. The payments will eventually need to be covered. Some lenders allow delayed payments to be tacked onto the end of the home loan's term, while others collect the sum total of the missed payments when the period of forbearance ends.
Speak to your lender about your options before making a decision. A free pass on your mortgage during the economic shutdown can be a lifesaver for your finances and help free up some of your money for essentials.
If you're a renter, be open with your landlord. Your landlord may be willing to work with you. That's true whether it means paying partial rent this month and the remainder when you're back at work, spreading this month's payment throughout the year, or just paying April's rent a few weeks late, after the relief funds and unemployment payments from the government begin.\
Next: Paying for transportation
When normal life resumes, many employees will need a way to get to work. Missing out on an auto loan payment can mean risking repossession of your vehicle. This should put car payments next on your list of financial priorities. If meeting that monthly payment is impossible right now, communicate with your lender and come up with a plan that is mutually agreeable to both parties.
Next: Household bills
Utility and service bills should be paid on time each month, but for workers on furlough due to the coronavirus pandemic, these expenses may not even make it to their list of priorities. Many providers are willing to work with their clients. Visit the websites of your providers and check to see what kind of relief and financial considerations they're offering to their consumers at this time.
It's important to note that lots of households receive water service directly from their city or county, and not through a private provider. As with every other bill, it's best to reach out to your provider and be honest about what you can and cannot pay for at this time.
Finally: Unsecured debt
Unsecured debt includes credit cards, personal loans and any other loan that is not tied to a large asset, like a house or vehicle. Place these loans at the bottom of your list of financial priorities, but at the same time, keep in mind that missing out on a monthly loan payment can have a long-term negative impact on a credit score.
Here, too, consumers are advised to communicate with their lenders about their current financial realities. Credit card companies and lenders are often willing to extend payment deadlines, lower the APR on a line of credit or a loan, waive a late fee or occasionally allow consumers to skip a payment without penalty.
Are you making payments toward an unsecured loan at USALLIANCE Financial? We understand that you may not be able to meet your monthly payments at this time and we are willing to work with you. Please feel free to reach out to our member services representatives at 800-431-2765 to learn about your options.