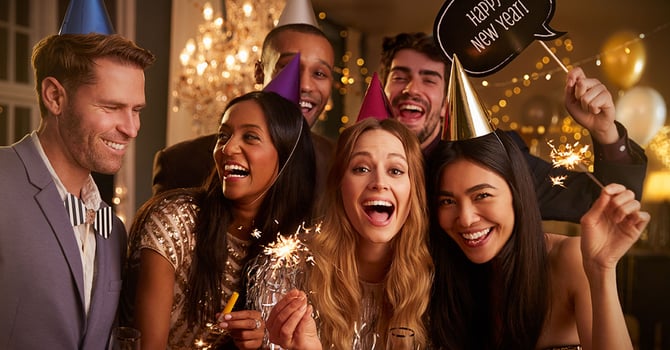 With a new year on the horizon, it's time to turn the page and get a fresh start.
Drink more water, eat healthier, become more organized, learn a new language - if you've got a list of New Year's Resolutions, make sure you don't forget about your finances! Read on for a short list of resolutions you could make to get your finances in check this year.
Get organized.
Go over all of your debt. Review your credit report. Set some goals. Create a budget. Before you can move forward with changing your financial circumstances, you need to understand where you are currently. If it seems overwhelming, we're here to help. Reach out to one of our financial advisors, and someone can guide you in the right direction.
January is an excellent time to evaluate your credit. More specifically, your credit card bills. Did you get a little carried away with "holiday spirit" this year and purchase a few extra gifts? Now is the time to prioritize debt by interest rate and make a plan to pay it off. Once all is said and done, the extra money you would typically put towards your credit cards can go elsewhere. (Hint: how about into that emergency savings account you always said you would create.) If getting out of debt feels entirely out of reach right now, maybe you're better suited to explore an alternative option, like a debt consolidation loan.
Get saving.
Just like you would track your calories for a new year's diet, start keeping track of everything going in and out of your accounts. This doesn't need to be an exercise of physically writing down every penny you spend. There's an app for that. Do a little research and find out which app is the best one for you. (Start by checking out You Need a Budget, mvelopes, mint, or personal capital.) If that method doesn't suit you, you could always have money automatically withdrawn from your paycheck and placed straight into your savings account.
Get educated.
Remember that new language you wanted to learn this year? Why not learn the language of finance. 401(k), IRA, compound interest, principal… do you know what these all mean? Managing your money comes with a whole lot of jargon that can be intimidating to anyone. Understanding a few terms that can get you by will benefit you in the long run. For example, key financial terms play a significant role when you buy a car or a home.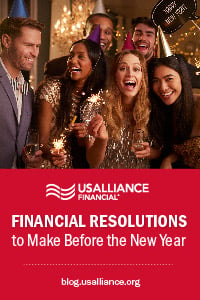 ---
Are you ready to work on your financial health?
Getting financially fit can be a big commitment, depending on your current financial state and what your goals are; however, it's worth all the effort you put in. When this time of year comes around again, you'll feel a lot better knowing you have one less thing to resolve to do.