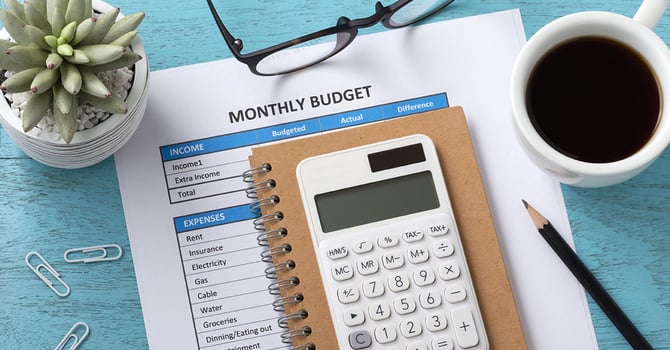 Are you struggling to raise your credit score? Perhaps you have had good credit in the past but are now experiencing a much lower credit score due to choices or life circumstances. Maybe you're a young adult looking to get started on building good credit for the future. Whatever the reason, you can rely on USALLIANCE to be your partner in building or re-establishing your credit.
Here are four ways we can help you get your credit rating going in the right direction:
Credit builder loans
A credit builder loan is a great tool to use to turn a poor credit profile into a good one. With a credit builder loan, you are issued a relatively small loan, and instead of USALLIANCE immediately providing you with cash or depositing the money into your Checking account, we set up a special interest-bearing account with the funds instead. Then, as with any loan, you make monthly payments to USALLIANCE until the amount of the loan is paid, plus a low-interest rate that is established at the time of the loan. When you have repaid the loan in full, you are given access to all the money in your set aside Savings account, with the added bonus of a good report to the credit bureaus.
Sound confusing? Let's break it down. For example, if you open a credit builder loan for $500 with a term of 12 months, your monthly payment would be about $45 per month. After you make the 12 payments, your funds become available in your Savings account. This helps you save money and build credit at the same time.
Secured credit card
When you open a secured credit card, such as our USALLIANCE Visa Secured Card, you 'secure' your card by setting aside the funds with a deposit that is placed into a Savings account until the credit card is closed. You'll have the convenience of shopping with a reputable card, and we hold the funds in a savings account to secure your purchases. Plus, as you pay off your card balance or make monthly payments by the due date each month, your credit score goes up.
Online budget or financial management tools
Our financial wellness center has many articles to help you learn about responsible credit habits, budgeting tips, and personal finance tools. You can browse and learn at your own pace, at a time that works for you. Our Member Services Representatives are also always available to assist you should you need it.
Rent payment reporting
Use of timely rent payments to build and boost credit scores is sometimes seen as a well-kept secret, as many people don't discuss this as an option or even know about it. Make sure your rent payments are tracked and reported to Experian RentBureau, the only major credit reporting agency to include on-time rental payment data on its reports. Here's one important thing to remember – to use your timely rent payment history for building or rebuilding your credit, you'll need to be proactive about it. If you're diligent, this can be a valuable tool to use in building your credit score, along with credit counseling, credit builder loans and secured credit cards from USALLIANCE.