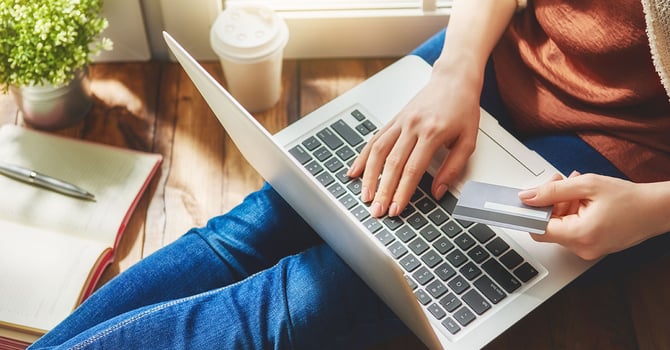 Have you thought about switching your primary bank accounts over to USALLIANCE? Maybe you started the process, but then the idea of filling out forms, changing over automatic payments, updating your bills, or dealing with HR to submit a new direct deposit made you think again.
If only there were a way to have all these tasks taken care of with a single, easy to use service...
Wait.
There is. AND it's FREE for USALLIANCE members!
USALLIANCE has partnered with ClickSWITCH, a convenient, secure, easy to use, FREE service (did we mention it's free) that will assist you in transferring any automatic payments or direct deposits to your USALLIANCE account!

If you're ready to make the switch, get started today! Simply log into your online banking portal or mobile banking app and click on the tab that says "ClickSWITCH."
Convenient
Sign up to make the switch through online or mobile banking.
Switch accounts using a mobile device, personal computer or stop by one of our branches for personalized assistance.
Fast & Easy

Initiate the switch process in just a few minutes.

No forms needed. We do the work for you.

Secure

The personal information required can be found on a personal check.

Information is fully encrypted to protect you.

Real-time Switch Confirmation

ClickSWITCH provides you with an email alert option which will update you on the status of every switch, inform you if action needs to be taken and confirm when the switch is complete.

Balance Assist

Advises you of the approximate amount to leave in your existing account(s) if automatic payments are processed prior to the account switch.

Close Accounts

Easily close your external account(s) when the switch process is complete.